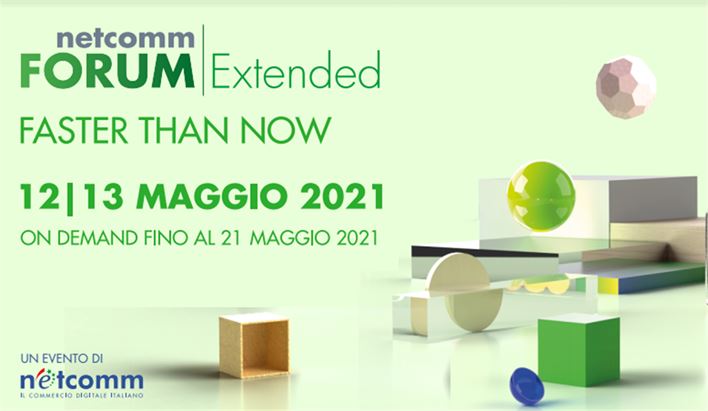 Netcomm Forum 2021 a maggio
Inizia il conto alla rovescia per Netcomm Forum 2021, uno dei principali eventi dedicati al mondo digitale, che si terrà online nei giorni 12 e 13 maggio.
Anche quest'anno si preannuncia, oltre a una parte dedicata a espositori e sponsor, un panel molto qualificato di esperti e operatori del settore che si distribuiranno tra conferenze plenarie, webroom, tavole rotonde chiamate  Netcomm Innovation Roundtable e oltre 100 workshop.
Otto percorsi tematici 
I percorsi tematici saranno otto: Retail & e commerce, Sustainability, Marketing & conversion, Payment, Logistics & packaging, Export, Technology, Legal, Fiscal & Insurtech.
Il via all'evento lo darà mercoledì 12 maggio, ale ore 9,30, Roberto Liscia, presidente di Netcomm, che parlerà di come è cambiato l'equlibrio tra fisico e digitale dall'inizio della pandemia.
Tra gli interventi previsti anche quelli di Matthew Brennan (Author of "Attention Factory, Managing Director); Massimo Costabile (professore ordinario di Management e Marketing alla Luiss e direttore del Centro di Ricerca X.ITE); Benedetto Lavino ( amministratore delegato Bottega Verde); Benoit Reillier  (Managing Director of Launchworks & Co.); Giorgio Santambrogio -(amministratore delegato Végé); Riccardo Vola -(Director Southern Europe Zalando); Elise Cachin (EU Public Affairs Advisor Ikea Retail).
Tutti gli Insights