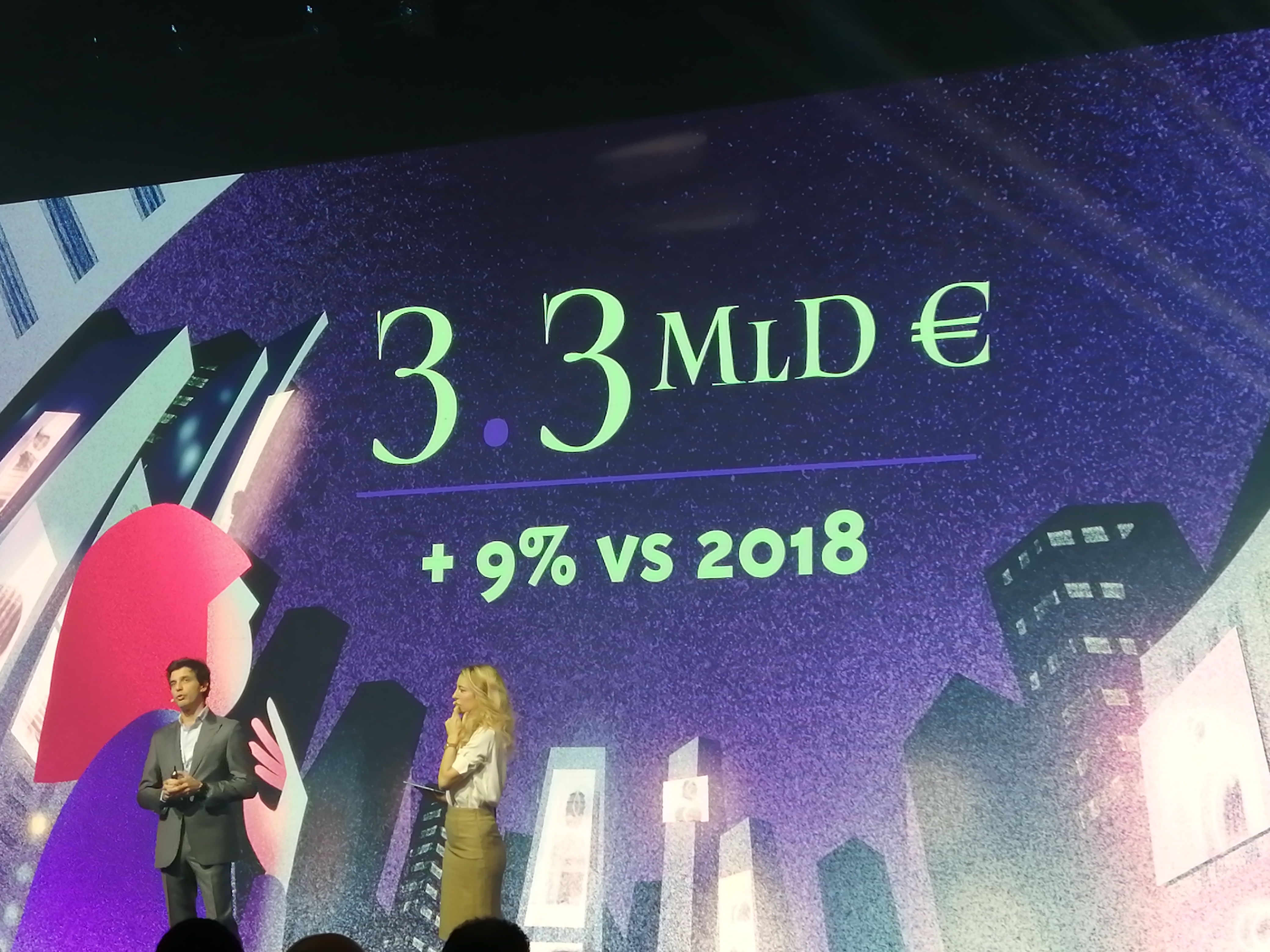 Italia, advertising online a 3,3 miliardi di euro (+9%)
Nel nostro Paese continua la crescita dell'advertising online, che nel 2019 è cresciuto del 9% fino a raggiungere un valore di circa 3,3 miliardi di euro. Lo ha anticipato Carlo Noseda, presidente di IAB Italia, in apertura dell'edizione 2019 dello IAB Forum, che proseguirà fino a domani al MiCo Center di Milano.
Il dato è dell'Osservatorio Internet e Media del Politecnico di Milano ed è stato poi approfondito dal suo direttore, Andrea Lamperti, intervenuto poco dopo. "Nel mercato pubblicitario italiano in dieci anni la componente Internet advertising è passata dal 10% a quasi il 40% – ha detto Lamperti – A livello europeo ogni paese ha la sua unicità: in UK la percentuale sale al 63%, mentre in Germania è il 35% anche perché la carta stampata regge meglio che altrove".
Over The Top determinanti nella crescita
Secondo lo studio presentato da Lamperti, l'incremento dell'advertising online è dovuto in buona parte – con una percentuale che oscilla tra il 76 e il 79% – agli Over The Top.
Un dato significativo è che nel 2019 il video è stato primo per raccolta pubblicitaria online e in un anno è cresciuto del 20%, per un valore superiore di 1,055 miliardi di euro. A seguire ci sono display (1,022, + 3%), search (903 milioni di euro, +6%), classified and e-commerce (254 milioni di euro, +1,4%). Il programmatic advertising vale 552 milioni di euro e rispetto al 2018 è cresciuto del 13%.
Tutti gli Insights