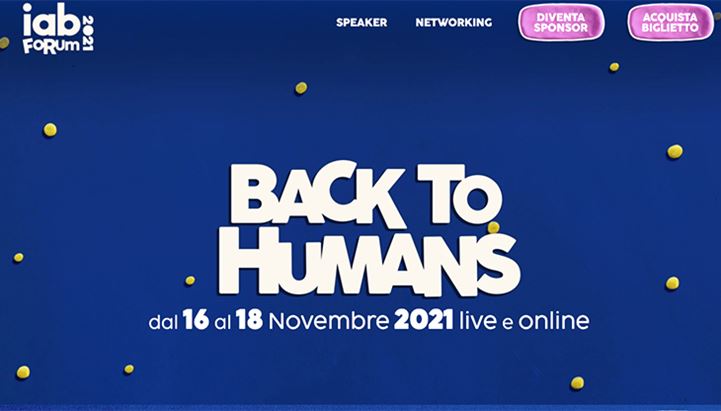 IAB Forum 2021, back to humans
IAB Forum 2021 torna dal 16 al 18 novembre con il tema "Back to humans", che sottolinea l'importanza della componente umana anche in un momento di grande trasformazione digitale. E sembra essere anche augurare un ritorno alla normalità e ai contatti personali dopo l'esperienza del lockdown causato dalla pandemia.
La prima conferenza sulla sostenibilità nel digitale 
Questa edizione dell'evento, organizzato da IAB Italia, prevede un mix di incontri live al Superstudio Milano e i collegamenti in streaming.
Tra le novità di quest'anno ZED – Zero Emission Digital, la prima conferenza italiana dedicata alla sostenibilità in ambito digitale. Altri temi trattati durante la tre giorni saranno il digital marketing, la Connected Tv e i consueti workshop con il coinvolgimento delle aziende.
Per ulteriori informazioni www.iabforum.it 
Tutti gli Insights