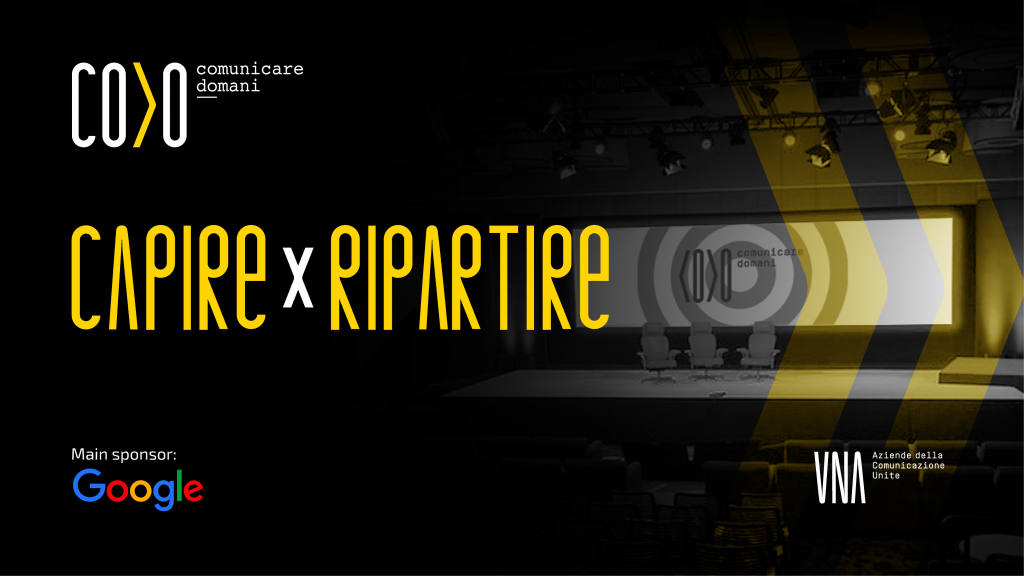 Comunicare Domani, capire per ripartire
"Capire per ripartire": è questo il tema scelto per l'edizione 2020 di Comunicare Domani, il tradizionale appuntamento dedicato agli scenari del mondo della comunicazione, in programma martedì 20 ottobre, alle ore 11.
Viviamo in un momento in cui capire a fondo quello che accade intorno a noi è fondamentale per reagire e fare ripartire l'economia dopo la crisi causata dalla pandemia.
L'incontro organizzato da Una – Aziende della Comunicazione Unite, analizzerà lo scenario attuale della comunicazione, darà voce agli operatori del settore e alle loro esigenze, approfondirà i temi legati alla digitalizzazione e alle nuove opportunità che è in grado di offrire.
Pareri autorevoli per interpretare il futuro
"In un'Italia post lockdown, la domanda su quale sarà il futuro economico del paese e delle imprese cresce in modo esponenziale – spiegano gli organizzatori – C'è bisogno di avere pareri autorevoli che possano portare valore e ispirazione per le agenzie associate che vedono un futuro nebuloso e pieno di incertezze".
Interverranno, tra gli altri:
Stefano Manzocchi – Professor of International Economics LUISS University e Direttore Centro Studi Confindustria;
Mark Howe – Managing Director EMEA Agencies Google Italia;
Matteo Cardani – CMO Publitalia '80 e Presidente FCP AssoTV;
Nicoletta Vittadini – Associate Professor of Sociology of Communication and Web&Social Media presso l'Università Cattolica di Milano.
Tutti gli Insights